Iftar and prayer mahfil was organized by Bangladesh Ladies Club of UAE.
Abida Hossain, wife of the Consul General of Bangladesh in Dubai, was the chief guest at the gathering held at Sharjah Barcode Restaurant Hallroom on Wednesday (April 13).
Admin Lavanya Adil, Moderator Parveen Jolly, Moderator Nishat Jahan Chowdhury Nishu, Group Expert Zahida Jabin, Sharmin Rakhi, Nawrin Rim, Takia Jahan, Nazma Sultana, Sathy Ali, Ishika Mazhar, Mohsin, Members of the Ladies Group from Abu Dhabi, Dubai, Sharjah, Ajman, Ras Al Khaimah, including Ruma Hasan of Pran Group.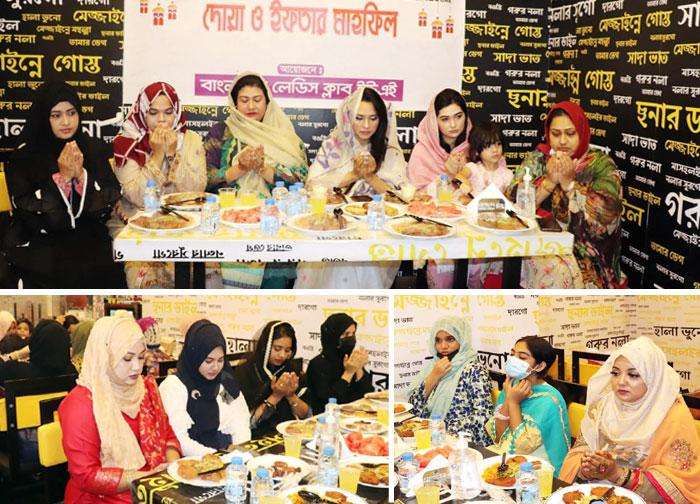 The chief guest in his speech wished success to the organization and said that it is a great thing for Bengali women to be united in exile, it is a great achievement for the expatriates, for the country. At one time Bangladeshi women lived under house arrest and alone. At present, according to the ladies club, no one is alone in foreign lands for the welfare of the organizations.
He further said that Bengali women are celebrating various social and national events in a big way by uniting in Bangladesh Ladies Club in the UAE, which deserves praise.